City of Cincinnati COVID 19 Dashboard
Frequently asked questions
How do I find out about getting tested for COVID-19?
---
Here is the link for testing and community health centers in the State of Ohio COVID19 Testing Resources - OHIO
---
What is the More than a Mask Campaign?
---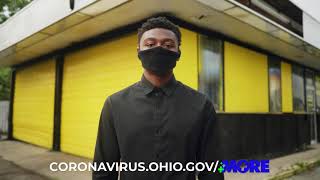 Communities of color have been disproportionately affected by the virus, especially African American and Latino communities. To respond to and help address these disparities, the State of Ohio under the advisement of the Minority Health Strike Force worked with the Us4Us Coalition to create the "More Than A Mask" campaign. The goal of the campaign is to provide specific messaging and resources to protect and prevent the spread of COVID-19 within communities of color in Ohio. The campaign utilizes both paid advertising strategies and local grassroots efforts to reach minority community members across the state of Ohio.
---
Where can I go to get vaccinated for COVID-19?
---
The state of Ohio has launched a vaccination tool. Click to find out more information or to find out where vaccines are being administrered. Ohio Vaccine Search
---
---